Foghorn
Meet Foghorn, a 10-year-old donkey gelding who is a tall guy, standing 13hh! Foghorn is friendly and talkative.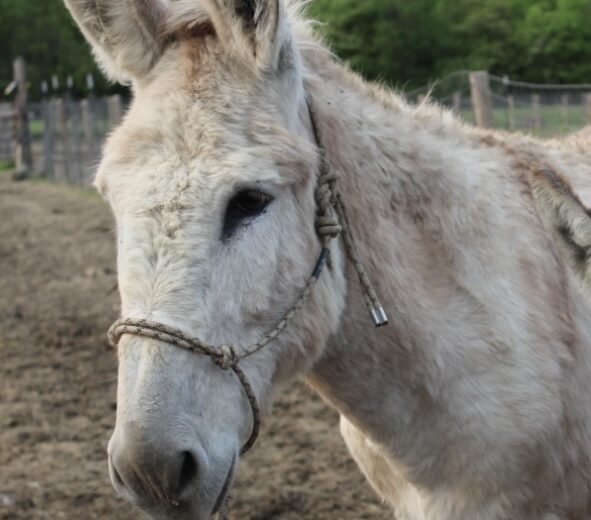 Meet Foghorn (Fog or Foggy), a 10-year-old donkey gelding standing 13hh tall. Foghorn is not only a big handsome guy, but he's friendly and talkative whenever he sees his humans. He enjoys being brushed and given treats. Foghorn can stand tied like a donkey, lead like a donkey, trailer like a donkey and will require sedation in order for his hooves to get done. Foghorn seems to do best in a 24/7 turn-out like setting vs being stalled, but can be stalled if need be. Foghorn seems to get along with other equine and other donkeys. He would do best as a pasture companion / pet or large livestock protector.
It is recommended that Foghorn is not housed or pastured with any small livestock or animals as he will stomp, chase, bite or kick anything smaller than himself.
Foghorn can be adopted out with or without his son, Frog.
Adoption fee: $400