Meet Crown, (or by his registered name "Celebrity Crown") a 22-year-old Chestnut Standardbred gelding standing 16.2-3hh tall. He is a big boy full of personality. Crown is a in-your-pocket type of horse who likes to follow his humans around for some pets, treats or brushing.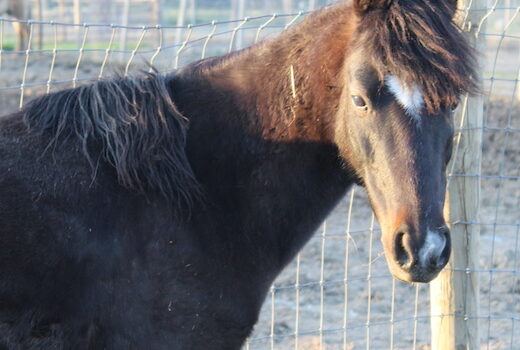 Meet Bridget, a 12-year-old Black Shetland pony mare that stands at 12.1hh. Bridget is in good weight, sound, and healthy.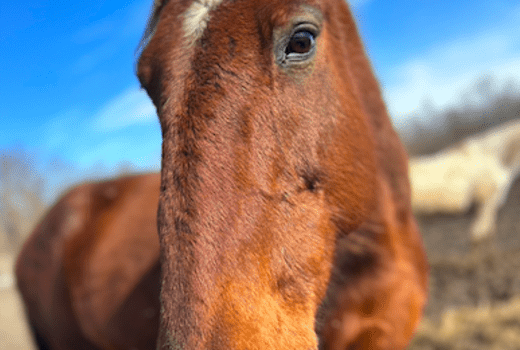 Meet Sasha, a lovely 10-year-old Bay Standardbred pony mare standing at 14.1-2hh. Sasha is a healthy and sound pony with no known medical issues or concerns.